Specialty Appliances for Unique Storage Applications
Summit® is an industry leader in creating appliance storage solutions to meet your every need. Whether you're an HR manager seeking safe, private storage for nursing mothers in your company or a foodie looking for a dedicated space to store your freshest produce, our extensive line of specialty products has got you covered - all customizable and in a variety of heights, capacities, & finishes to match your specific tastes & needs. 


Medical & Life Science Cold Storage Solutions
Accucold® by Summit® Appliance manufactures an extensive range of products purpose-built for pharmaceutical, laboratory, medical, & scientific applications. Our diverse line of vaccine refrigeration is fully featured to support every step of the cold chain, including portable units for convenient vaccine transport and storage. Additional products include our Pharma-Vac Performance Series refrigerators & freezers, low temperature freezers capable of -45°C operation, blanket warmers through our PureTherm® division, commercially approved general purpose refrigeration solutions, and much more!  
To view our complete medical line, visit the Accucold® website at www.accucold.com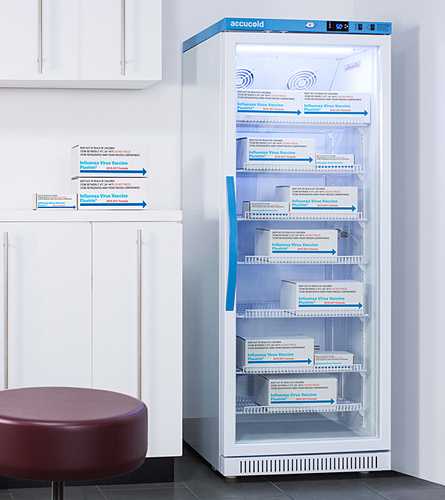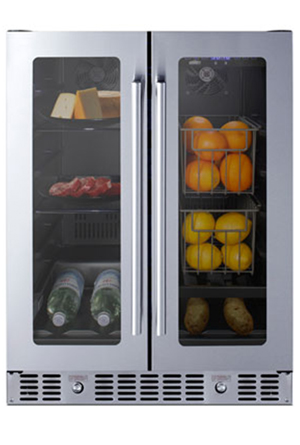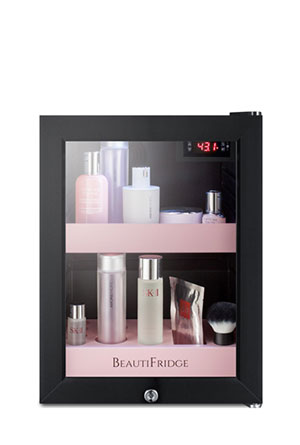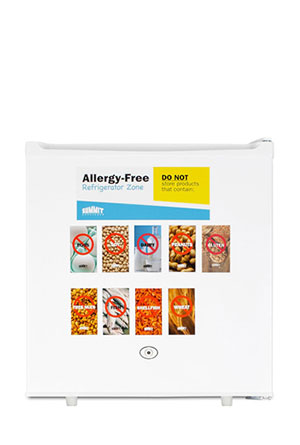 Produce 
Refrigeration
24" wide dual zone produce refrigerator featuring a stylish French door design with seamless stainless steel trim. Two distinct temperature zones help to keep your grocery items under the proper conditions for long-lasting freshness. A produce storage guide is included, too, for easy reference!
BeautiFridge® 
Skincare Refrigeration
Designed for the storage and display of cosmetics, creams, perfumes, & more. At 14" wide and 18" deep, its compact size makes it perfect for use on vanities and in powder rooms, while three shelf color options, as well as door tint finishes, allow you to customize to meet your individual style.
Allergy-Free 
Refrigeration
Store allergy-sensitive foods and beverages with confidence with the Summit® line of allergy-free refrigeration. All models come with a factory-installed lock for secure storage, as well as an allergy-free zone decal & a set of 9 allergy magnets for user convenience. Stacked allergy-free/general purpose storage and commercially approved units are available.  




MOMCUBE® Breast Milk Refrigeration
MOMCUBE® breast milk refrigerators are purpose-built to meet CDC guidelines for proper breast milk storage. 1 to 15 cu.ft. refrigerators in a variety of sizes and interiors provide short-term storage, while freezers in compact, undercounter & ADA compliant heights provide long-term storage as needed.  Additional options include refrigerator/commercial microwave combinations and an all-in-one 48" wide kitchenette, perfect for wellness rooms, breakrooms, and similar environments.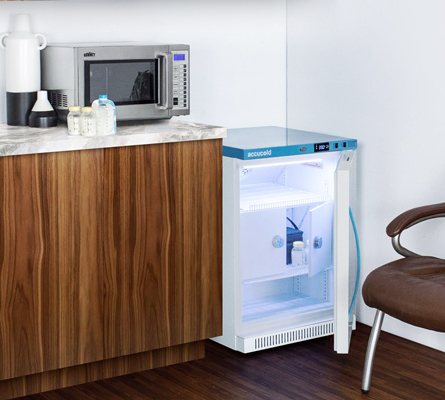 Our Product Specialists Are Here For You 




Can't find a specific product? Wondering if we can customize one of our specialty appliances to meet your needs? Never fear! Our product specialists are always ready and willing to help you find the appliance solution that best meets your needs.

To learn more, contact our team at:
(718) 893-3900 ext. 507
Popular Specialty Choices for Unique Storage Applications