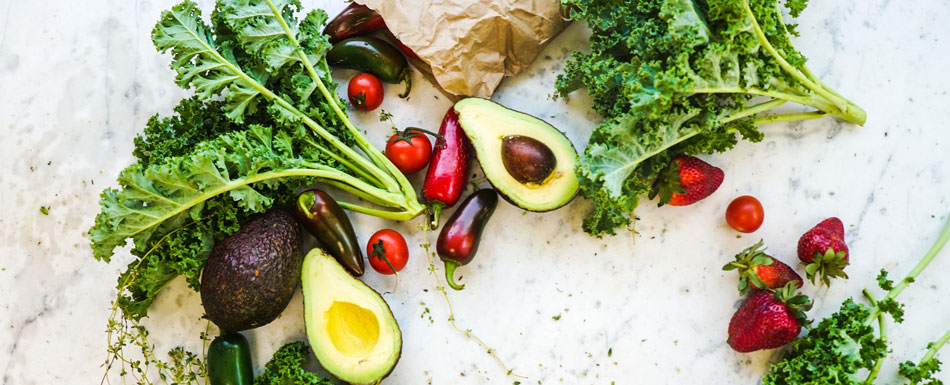 The Perfect Conditions For Produce Storage
Summit® introduces an innovative solution to optimizing your grocery storage with the ALFD24WBVPANTRY, a dual-zone produce refrigerator designed to keep your fruits, vegetables, cured meats, and select cheeses under the perfect conditions for maximum freshness!
Featuring two distinct temperature zones - a Cold Zone (slightly cooler than your standard fridge) and a warmer Pantry Zone - our pantry cellars let you elevate your home refrigeration in modern style.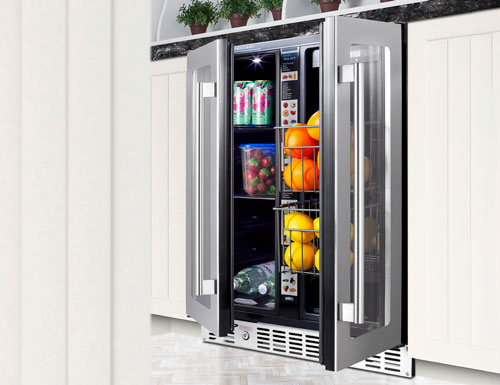 COLD ZONE STORAGE
Designed to operate between 36 and 43ºF, the Cold Zone is slightly warmer than your standard kitchen fridge, making it ideal for certain types of beverages, produce, herbs, cheese, and more of your charcuterie favorites. Adjustable shelves feature a spill-proof glass design.
Great for storing apples, asparagus, berries, celery, carrots, zucchini, and other produce.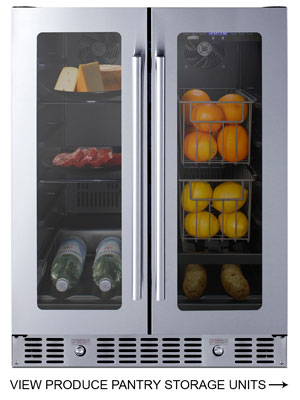 PANTRY ZONE STORAGE
Perfect for storing produce that requires warmer temperatures and/or higher humidity, the Pantry Zone has a temperature range of 41 to 68°F, and comes with two pull-out wire baskets and two dishwasher-safe humidity trays for optional use.
Ideal for avocados, bananas, bell peppers, grapefruit, lemons, limes, and other produce that may not ripen in the refrigerator, but may spoil if left at room temperature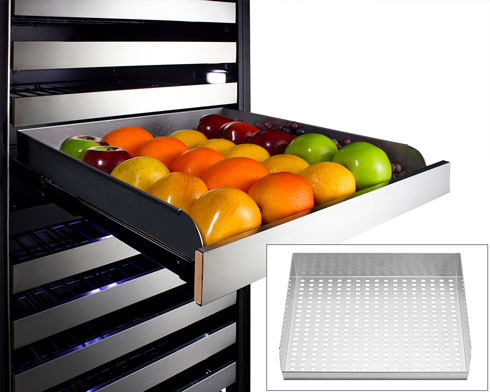 Transform Your Wine Refrigerator
Did you know that your wine cellar might also be a great spot for your favorite greens? To help you make the most out of your storage space, Summit now offers shelving kits to convert some or our most popular wine refrigerators into produce centers. Each kit includes two removable trays designed to fit on top of your existing wine shelves, all made in the USA from 304 grade stainless steel. 

Produce Storage Solutions by Summit Appliance