Beer, Wine, &  Beverage Refrigeration 
Whether you're home brewing your own beer or elevating your office space with cold brew coffee on tap, Summit's extensive selection offers innovative solutions for keeping every beverage at its best.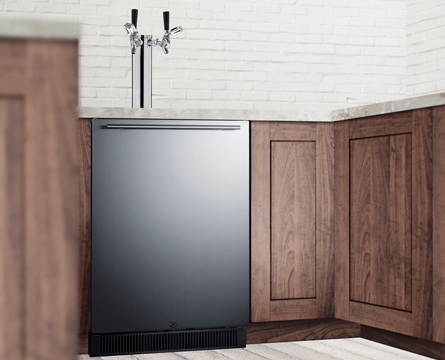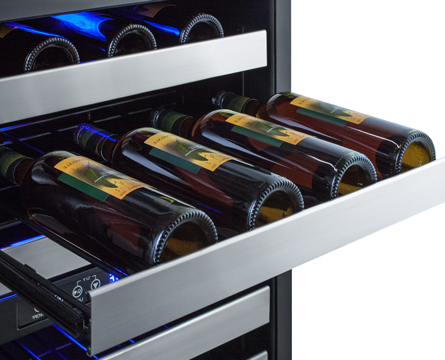 Luxury Wine Cellars 
Sized Just Right
Starting at just 6 inches wide, our wine cooler line includes a wide range of budget-friendly and deluxe options to best suit your needs. We're one of the only manufacturers with commercial approval on both undercounter and full-size wine refrigerators, and also offer unique tabletop choices for open bottle cooling. Our residential line features compact, undercounter, and full-sized choices, as well as ADA compliant options for installation under lower counters.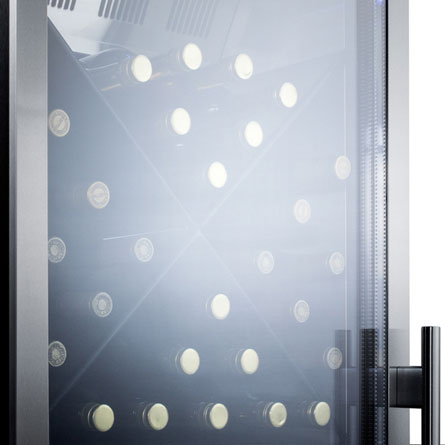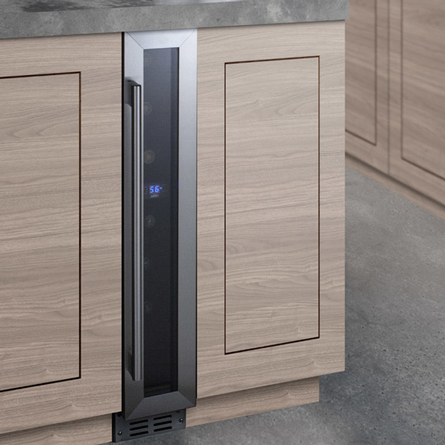 Beer Storage For Every Brew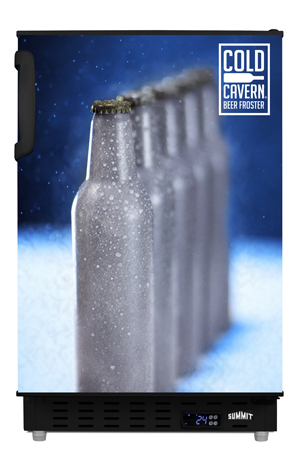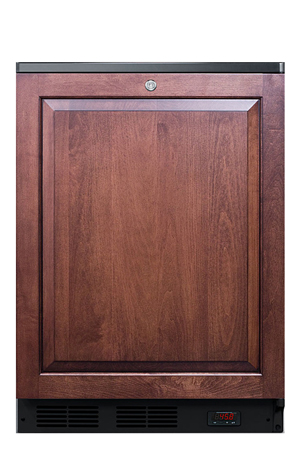 Beer Dispensers
15 inch and 24 inch wide full-sized kegerators in a variety of styles for indoor, outdoor, residential, & commercial use
Cold Cavern Beer Frosters
Specialty freezers designed for certain  
styles of beer stored in aluminum bottles at a chilly 24ºF
Craft Beer Pub Cellars
European style refrigerators designed to keep porters, stouts, and other craft beers at temperatures slightly warmer than your standard refrigerator
Specialty Choices
We manufacture a variety of kegerators to dispense cold brew or nitro-infused coffee, wine, kombucha, and more beverages best served on tap, while our signature vodka chillers are perfect for storing your favorite spirit in style. We can also customize many of our products to best fit your specific beverage needs, whether that means adjusting the temperature range or adding a stylish wood panel!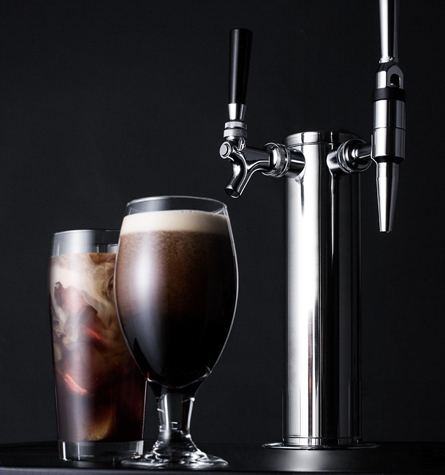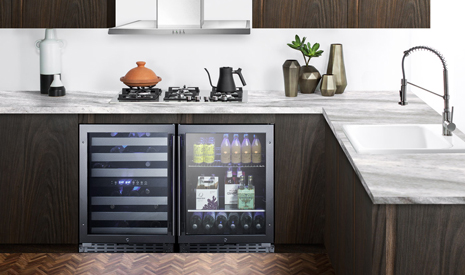 Complete Beverage Sets
In addition to combination wine & beverage centers, many of our beverage refrigerators and wine cellars can be combined for a perfectly matched set. 
Shown left: ALWC532 wine cellar 
with matching ALBV2466 beverage center
Popular Beer, Wine, & Beverage Storage Solutions