Laundry & Dishwashers for Smaller Home Spaces
Quality Performance ✔
Energy Efficient ✔
Slim Fit ✔
Summit® offers a complete line of budget-friendly laundry and dishwasher solutions perfectly sized for smaller home settings. From stackable laundry to built-in European dishwashers in counter & ADA compliant heights, our selection has the right choice for every space.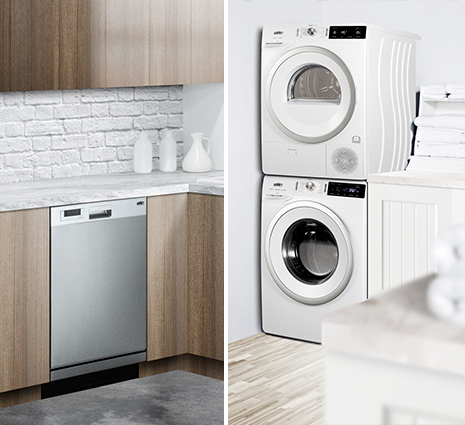 Complete Laundry Performance in 24"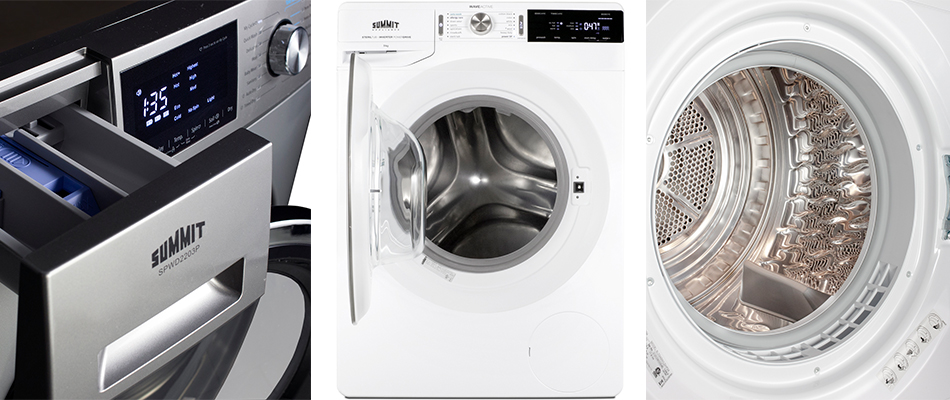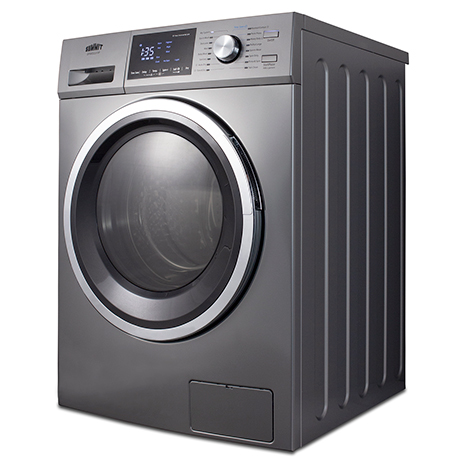 Summit® laundry solutions offer pristine fabric care, ensuring the proper treatment for every garment and linen. With models sized at just 24" wide, our line is perfect for apartments, tiny homes, condos, and other space-challenged environments seeking full capacity laundry in a slimmer fit. 
Washer/Dryer Combos
Our washer/dryer combos offer all-in-one laundry convenience in a 24" footprint. These units utilize 115V operation for easy connectivity in the home and are designed for ductless (non-vented) installation. Features include combination digital/dial controls for easy use, a stainless steel drum, large capacity interior, and 16 wash programs and 5 spin speeds up to 1300 RPM to help reduce dry time. Available in white or platinum exteriors.  
European Washer & Dryer
Designed and manufactured in Europe, our new 208-240V washer and heat pump dryer are ENERGY STAR certified and pairable in a side-by-side or stackable design. Both units are front-loading and feature stainless steel drum/tub, large capacity interior, combination dial and digital controls, 14 wash/dry settings, and additional user-convenient functions to ensure easy and intuitive use.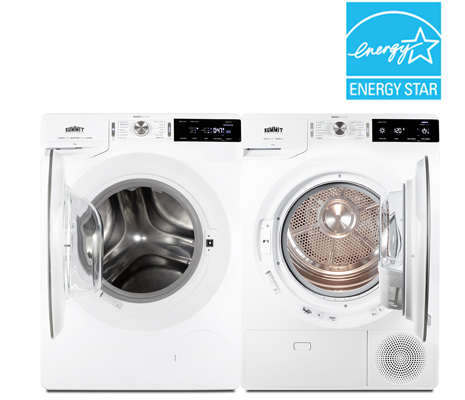 Laundry Stations
Summit® laundry stations combine the 208-240 washer & heat pump dryer in one set for stackable or side-by-side use! Each laundry station comes with a 44" NEMA Y-cord allowing users to operate both units with a single plug. Choose between 3-prong  or 4-prong operation to best fit your setup.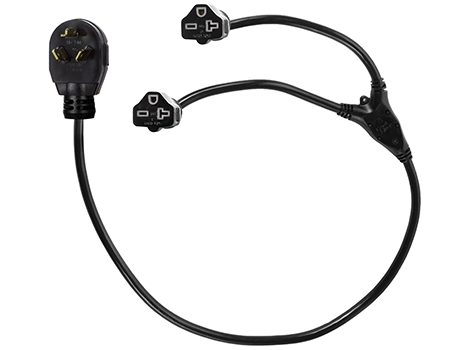 Our 18" and 24" wide European dishwashers offer efficient, stylish solutions for smaller kitchen spaces. All models are ENERGY STAR certified for added savings on your water & electricity usage and available in a 32" ADA compliant height to fit under lower counters. Features include a large capacity interior, specialty settings for small loads & cookware, durable stainless steel interiors, and operation under 50 dB for an ultra quiet performance.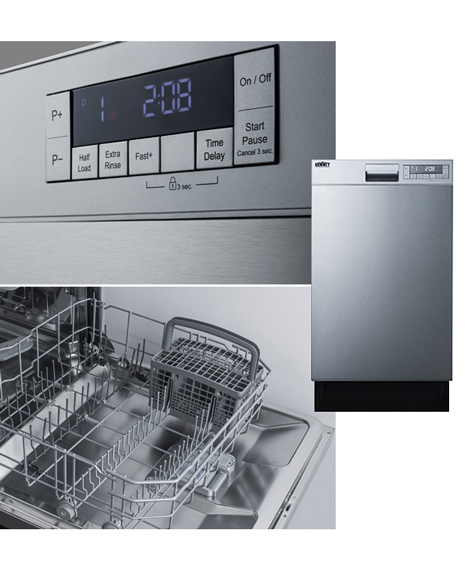 Popular Housecare Products By Summit Appliance