Energy Saving Tips
Purchasing an ENERGY STAR qualified product is one step towards cutting energy costs. Here are some additional tips to get the most efficient performance out of your home appliances:
Refrigerators and Freezers
Do not position your refrigerator or freezer in close proximity to a heat source, such as an oven, dishwasher, or large window that catches direct sunlight.
Always make sure to close the doors tightly after use. Your refrigerator should cool food, not your kitchen.
Avoid window shopping: minimize the amount of time the doors are open to prevent cold air from escaping.
Let hot food cool down before placing it inside your refrigerator to keep your compressor from working overtime.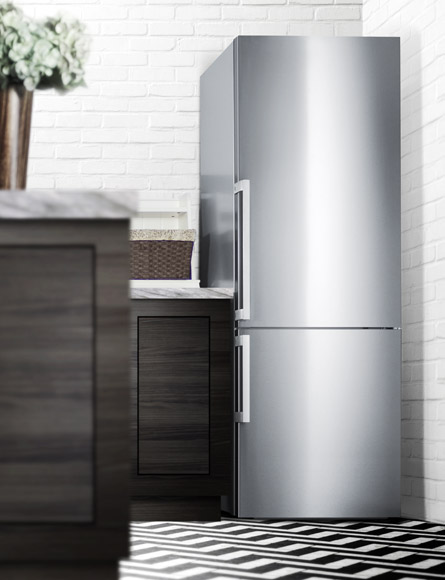 Counter depth FFBF286SS bottom freezer refrigerator, made in Europe
Dishwashers
Run your dishwasher with a full load. Since there is no way to regulate the amount of water used per cycle, avoid waste and maximize efficiency by cleaning more items each time.
If you must pre-rinse, use cold water. Your dishwasher will do a thorough job of cleaning off residue, so there is no need to use extra energy in heating water before running your unit.
View our entire ENERGY STAR qualified product line -->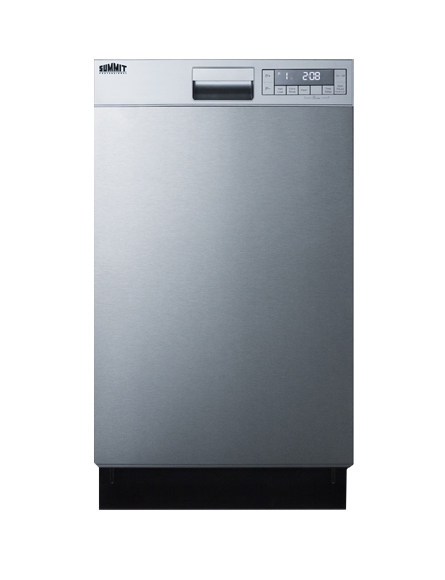 18" Wide DW18SS4 Built-In Dishwasher, made in Europe. 
ENERGY STAR Qualified Appliances by SUMMIT