Cold Brew Coffee Dispensers For Flat Or Nitro-Infused Drafts
Take your cold coffee service to the next level by serving delicious cold brew with our specialized draft equipment. We offer both flat iced coffee tap kits and nitro-infused tap kits with stout-style draft towers, available with single and dual tap options. All of our tap kits are NSF listed to commercial standards and assembled in the USA.

"Flat" Iced Coffee
Available in a single or dual tap configuration, our KitCF and KitCFTWIN include a stainless steel draft tower, N2 tank, and all the connecting equipment you need to serve cold brew coffee from cornelius style kegs.
Nitro-Infused Coffee
Using a stout-style faucet, our nitro tap kits (KitNCF and KitNCFTWIN) let you infuse your coffee with a burst of nitrogen for a smoother, creamier pour. We include all the equipment you need to serve from cornelius kegs, as well as a nitrogen tank.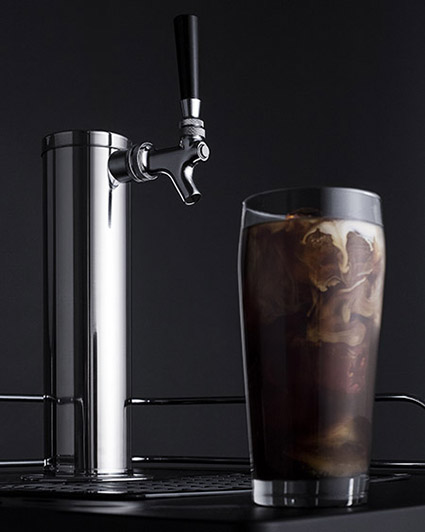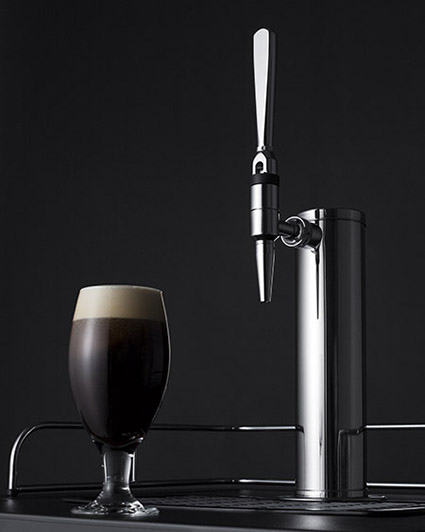 Combination Kit
Enjoy the best of both coffee worlds with our combination flat and nitro coffee tap kit KitCMTWIN. This kit includes a standard stainless steel faucet for flat iced coffee and a stout tap for nitro-infused drafts, as well as a dual gauge regulator to let you set your pressure to accommodate both kinds of service at once.
Serve It In Style
From basic household kegerators in black to deluxe outdoor units in complete stainless steel, Summit offers a variety of dispensers that you can pair with your coffee equipment. Choose from our indoor or outdoor line, with or without commercial approval. Units can be ordered for portable use or built-in installation. Shop some of our pre-packaged cold brew dispensers or build your own-->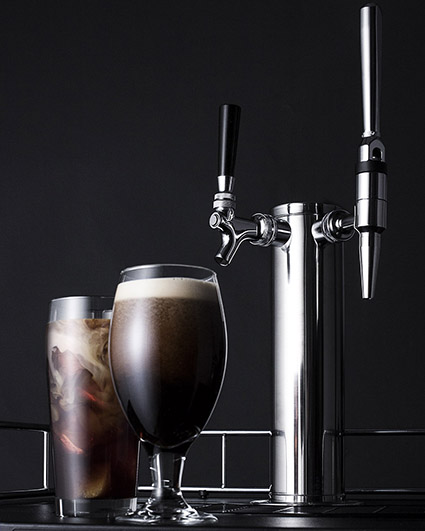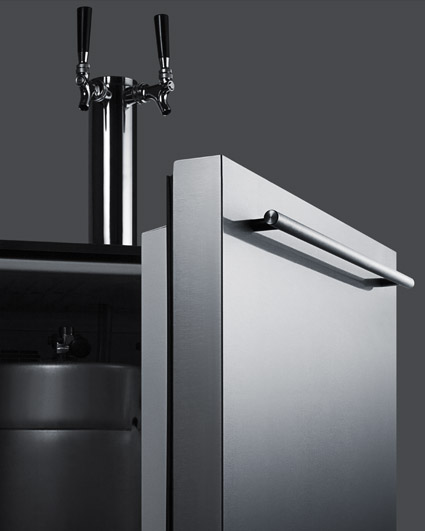 Cold Brew Coffee Dispensing Tap Kits