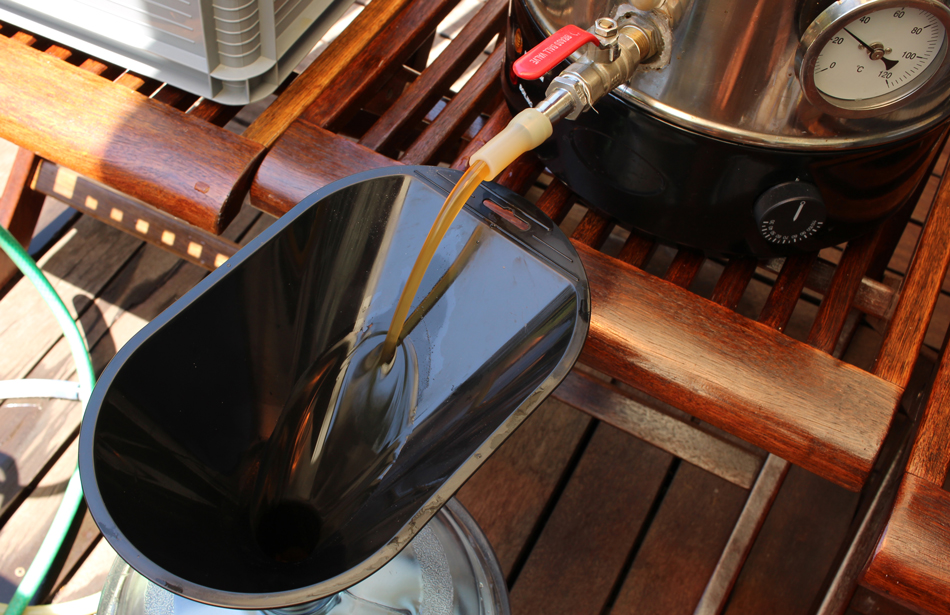 Storing and Aging Your Craft Beer: The Basics
So, you just spent $25 on that bourbon barrel-aged stout. Why not take care of it?
Be Cool, But Not Too Cool
Whether you are cellaring for age or just storing to serve your craft beer, normal refrigeration temperatures are simply too cold. Good beer is meant to be tasted and cold temperatures numb your taste buds. When it comes to cellaring, normal refrigeration temperatures can stunt the aging process while warm temperatures will accelerate it, quickly leading to off-flavors. Depending on the type of beer you are storing, it's always best to keep your beers within a range of 45 to 60 degrees Fahrenheit and to keep those temperatures steady. Extreme temperature swings can lead to oxidation, which can produce unpleasant off-flavors.
Shedding Some Light on Light
The fastest way to degrade beer is to expose it to light. If you've ever had a "skunky" beer, you were probably drinking one that was exposed to light. This happens because the light reacts with the acids in the beer, creating an unpleasant flavor. Keep your beers in the dark!
Why Can't I Just Drink it Now?
Well, you can, and should drink your beer fresh, but you should also buy a second (or third) bottle and age it for comparison. With the right type of beers you'll see a change in flavor profile as you let them age; often a marked improvement in taste over a fresh bottle of the very same beer. With a little time, big beers with hot (or boozy) flavors tend to mellow out and you'll taste subtle flavors that might not have been present in a fresh bottle. Many types of lower-ABV sour beers will also mellow with age, developing new flavors over time.
What Gets Better with Age?
First things first, note that these guidelines are not iron-clad. There are exceptions, so don't be afraid to experiment. It's also a good idea to do some internet research on which specific brews age best and how long you should age them.
Not all beers are created equal and certain styles lend themselves more readily to aging. Except for a few special cases, your lower alcohol or hop-heavy brews (sorry, IPA lovers) are not going to be the best candidates for old age. Hop flavors tend to degrade quickly so you should drink your IPAs and lighter, crisper beers fresh – but still be sure to store them correctly.
As a rule of thumb, you want to look for are beers with ABV of roughly 8.0 or higher and with a more malt heavy flavor profile. These will generally be darker, less bitter beers, though many lower-ABV sours also age well.
How a Summit Compact Craft Beer Cellar Can Change Your Craft Beer Game
As we mentioned above, there are various reasons to keep your beer in a dark, cool (but not cold) environment. Your beer will last longer, develop further, and most importantly, be ready to serve at the optimal temperature anytime you're ready to serve it. If you live in an apartment or townhouse or just don't have access to a consistently cool, dark basement, chances are you've always stored your beers in your normal refrigerator. With Summit's line of compact Pub Cellars you can begin storing and aging your most prized bottles in a dark, temperature-controlled environment without the worry of taking up your valuable living space. Our Pub Cellars come in various sizes and finishes, perfect for any room in the house. They include manual-switch lighting and precise digital thermostats, factory preset with a range of 45-60 degrees Fahrenheit – the only temperature range you should be storing or serving your craft beer.
Beer is valuable. Take care of it.
Popular Appliances For Beer Storage