Pub Cellars by Summit
Not all beer should be served or stored under ice cold conditions. Select brews such as dark ales, tripels, IPAs and stouts are crafted with such precise flavor that a few hours or days in your standard kitchen fridge will significantly detract from the complex taste.

Summit Pub Cellars are specially designed to store ale and wine at precise temperatures that your average fridge or beverage center do not reach. Available in compact and undercounter sizes, our Pub Cellars come equipped with digital thermostats preset to operate between 45º to 65ºF to best accommodate European style beverage techniques. There's no need to sacrifice your beer's potential by keeping it at the same temperature as your milk and produce. By dedicating a small (but stylish) beverage cooler to the exact needs of your beer collection, you'll taste the benefits with every sip.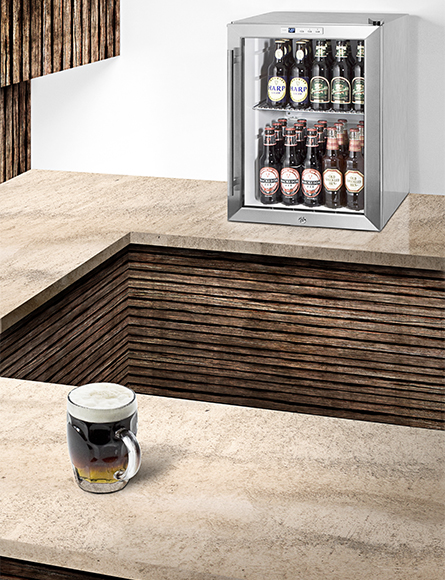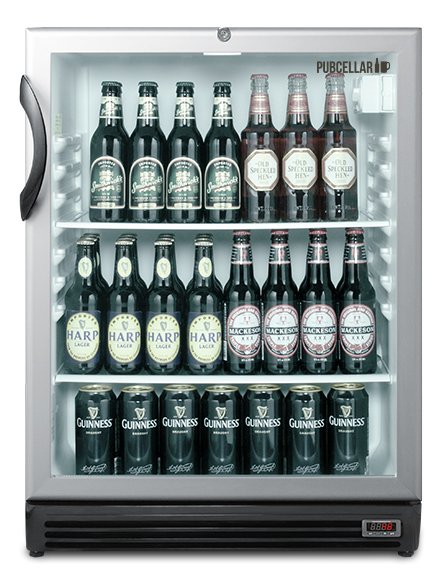 Aging Beer
Wine isn't the only drink that can improve with time. As the domestic microbrewing industry continues to expand, more and more experts are recommending cellaring as a better way to store more complex brews. That imperial stout that tastes so rich today might take on an entirely new and more rewarding flavor one year from now, providing it is stored under the proper conditions.

Summit Pub Cellars are an ideal tool for aging beer. The warmer operating temperature helps to prevent chill haze from clouding your beer's texture. Since the digital thermostats include a temperature readout in the kickplate or control panel, you can monitor the interior temperature to make sure your Pub Cellar is operating at the right conditions. Our solid door series provide a safe interior free of light, while our optional door tints let you customize a glass door model to block up to 99% of UV rays.
Read more about aging craft beer-->
Store In Style
Whether you choose to store your beer in the kitchen or rec room, Summit Pub Cellars are available to match virtually any style. Our solid door FF7 Pub Cellar Series can be ordered in white, black, stainless steel, industrial diamond plate, or with frames that accepts custom panels.

For those who prefer to display their mini-brewery collection, we offer several choices made with double pane tempered glass doors. For added protection and style, explore our protective door tints, available in four colors.

Learn more about Summit door tints-->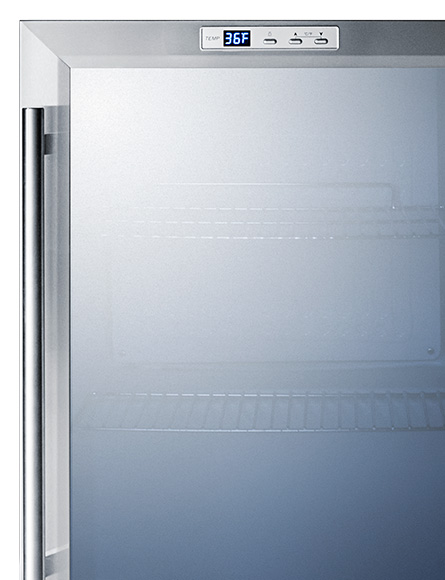 33.5" H x 23.63" W x 23.5" D
Commercial glass door craft beer and wine refrigerator for freestanding use, with digital thermostat, black cabinet, ...
32.25" H x 23.63" W x 23.5" D
Commercial glass door built-in ADA compliant craft beer and wine refrigerator with digital thermostat, black cabinet,...