The nursing mother's refrigeration solution for the safe, private storage of
breast milk in her office or wellness room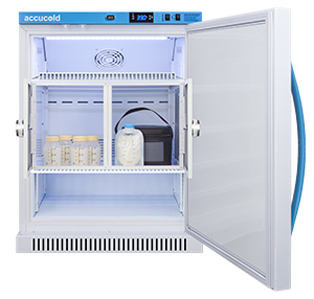 Interior Breast Milk Storage Lockers To Ensure Convenient Privacy
Built specifically for use in employee wellness rooms, daycare centers, and work environments adhering to the Pregnant Workers Fairness Act (PWFA), Federal PUMP Act, and Section 4207 of the Patient Protection and Affordable Care Act, the MOMCUBE™ is the perfect solution for breast milk storage.

Our "MCLK" series is equipped with interior lockers secured by combination locks. These provide each mother with her own private refrigeration compartment to store milk and pumping accessories. No more daycare mixups or shelf space battles with a coworker's leftovers!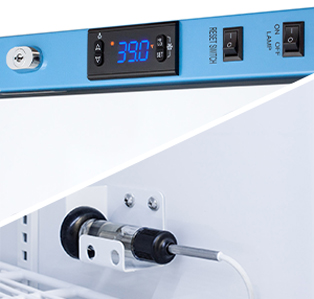 Breast Milk Refrigerators
For Temperature-Safe Storage
Unlike dormitory and household refrigerators, MOMCUBE™ units are hospital-grade and laboratory-tested to stay within the strict CDC-recommended temperature guidelines for the safe storage of human milk. Performance is enhanced via several alarms that ensure temperature stability.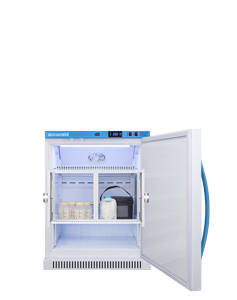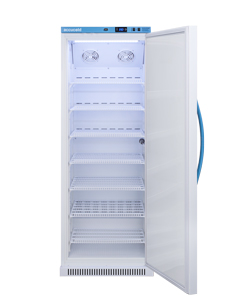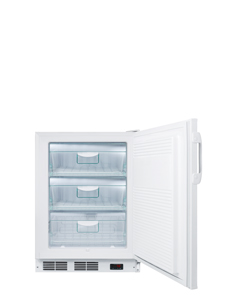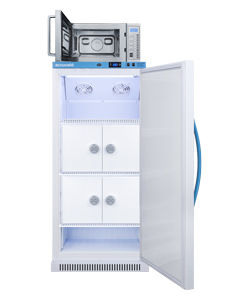 MOMCUBE™ MCLK series feature interior lockers for private, secure storage for nursing mothers in the workplace.
Standard MOMCUBE™ MC series includes adjustable wire shelves for flexible storage.
Compact, undercounter, & ADA compliant MOMCUBE™ freezers are designed for longer term storage of frozen breast milk.
Combination refrigerator with commercial grade microwave provides an all-in-one solution for breast milk storage and easy sanitation of pumping equipment.
NEW

Complete Wellness Room Solutions 
48" wide all-in-one kitchenettes equipped with a refrigerator, sink, 
2-burner cooktop, and storage cabinet, with optional microwave and high shelf.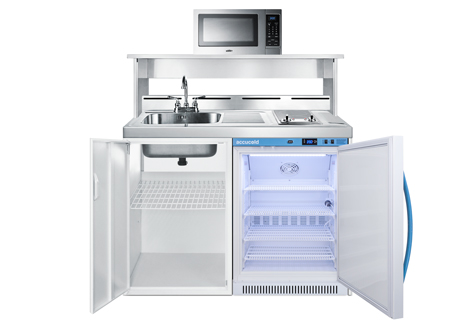 For inquiries concerning corporate lactation spaces, contact: