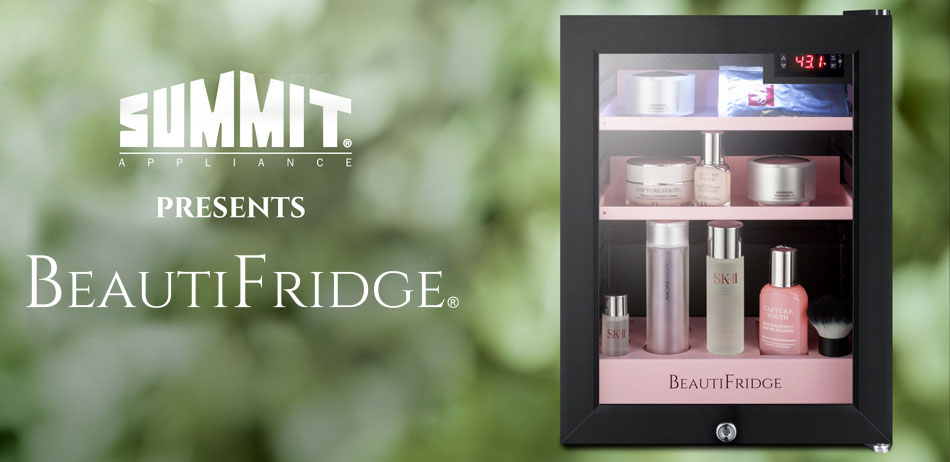 BeautiFridge® by Summit Appliance is a new line of skincare fridges designed to properly store and display cosmetics, perfumes, creams, & other beauty solutions
Your Beauty Plan Made Cool
Why invest in luxury facial products only to store them under the wrong conditions? Steamy bathroom counters and stuffy medicine cabinets are fine for your toothpaste, but doesn't your beauty regime deserve better?
Sized at under 14 inches wide and 18 inches deep, the BeautiFridge is the perfect fit for almost any beauty station, from your bedroom vanity to a powder room countertop. Unlike many basic or thermoelectric makeup refrigerators in the market, Summit's BeautiFridge® features a powerful compressor to ensure temperature reliability. The digital controls are adjustable between 42 and 65ºF, the standard temperature range for most beauty products and organic skin creams.
 Curious which cosmetics need to be kept cool? Learn more about proper makeup storage techniques.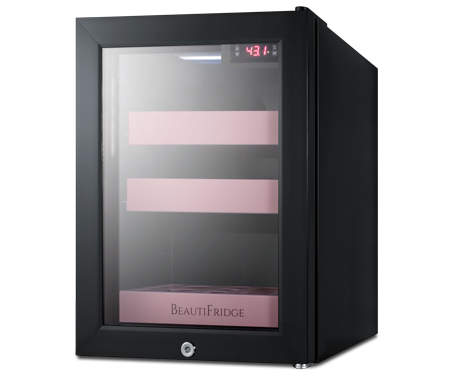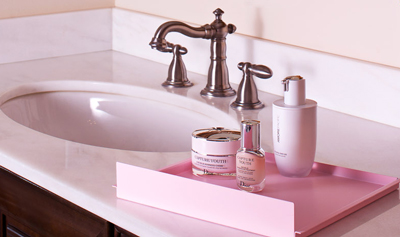 Easy Storage Just For You
Inside, each BeautiFridge® boasts two adjustable powder-coated metal shelves with a tray-like design, making it easier to transport your cosmetics from the cooler to your counter. The bottom shelf features a variety of cutouts for the upright storage of creams, perfumes, serums, oils, and similar bottled items.
Celebrate Your Style
Our vibrantly colored shelves are available in three colors: a deep ruby finish, blush pink in matte, and glossy mint. The glass doors can also be upgraded with our mirror finish protective tint, ensuring added protection from UV rays and damaging light.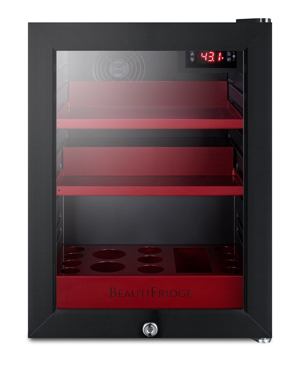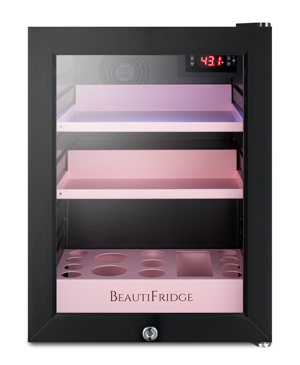 BeautiFridge Cosmetic Coolers