New Panel-Ready Trim For Glass Door Refrigerators
Bring a truly custom look under the counter with our new panel-ready ("PNR") option for select glass door models. Available on select beverage centers and wine cellars, this option features a redesigned stainless steel door frame that allows customers to install their own custom overlay panels over the trim to match kitchen cabinetry.
Our current lineup includes our popular 24" wide dual zone wine cellars and beverage centers, which can be combined to create your own matching undercounter set. More choices will be available in the coming months on the rest of our undercounter and fully integrated product line.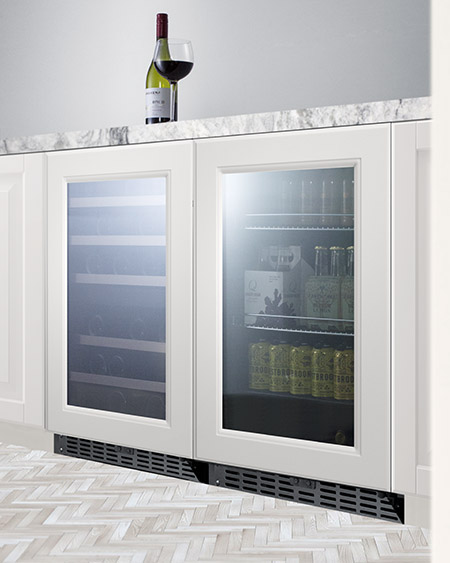 Dual Zone Wine Cellar
Our 24" wide wine cellars can be used in commercial or residential settings. Fully featured with LED lighting, full-extension stainless steel trimmed shelves, and easy digital controls for optimum storage. Choose standard height (SWC532BLBISTPNR) or our ADA compliant option (ALWC532PNR).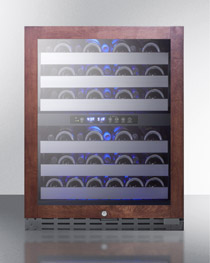 Matching Beverage Center
Also sized at 24" wide, the  SCR2466BPNR (standard height) and  ALBV2466PNR (ADA compliant) is perfect for keeping beverages chilled under the counter. This units meets both residential and commercial standards and has a wide temperature range to accommodate a variety of items.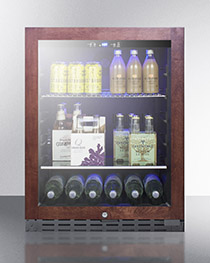 Additional choices in slimmer 15" & 18" width sizes, with more options coming soon.
Glass Door Options with Panel-Ready Trim