Deluxe Gas Burner Cooktops Made In Italy
Designed and manufactured for Summit in Italy, our GC series features an elegant selection of gas cooktops fully featured to ensure the optimum cooking experience. All models include sealed Sabaf burners for precise flame control, with heavy duty cast iron grates and modern designer style. These units come set for natural gas but include an LP kit for easy conversion. Available in several styles and sizes to elevate any standard or smaller kitchen space.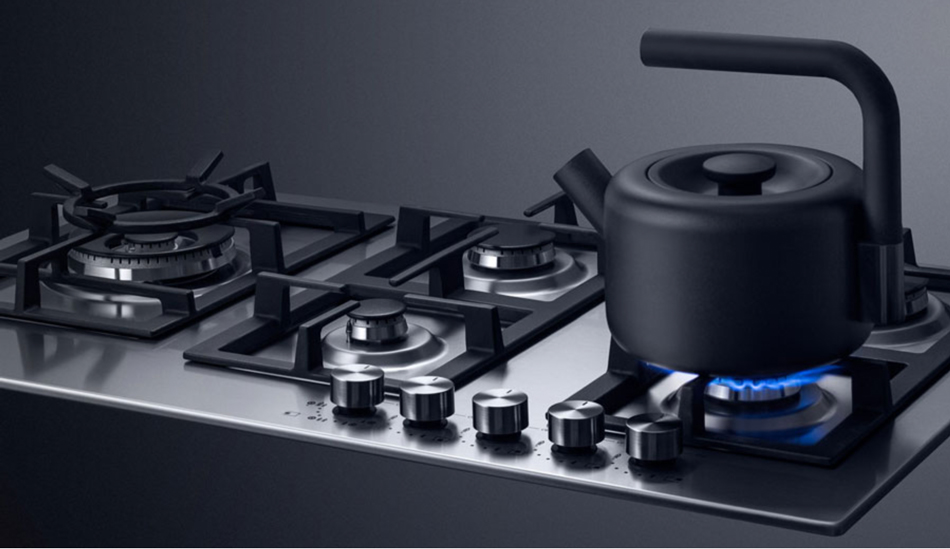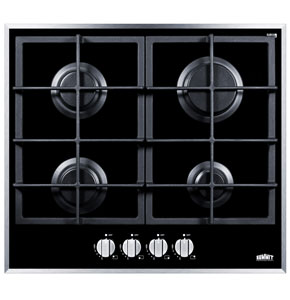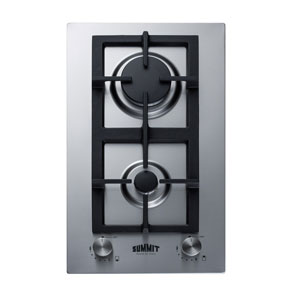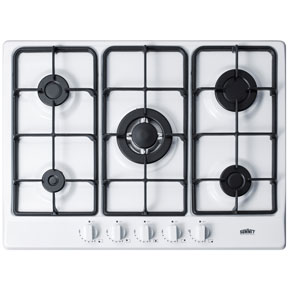 Gas-On-Glass In Jet Black
Available on 2 and 4-burner models and our innovative one-row island cooktop, our gas-on-glass design uses sleek EuroKera black glass to bring a modern, sleek look to the kitchen with the added benefit of being easy to clean.
304 Grade Stainless Steel
The timeless look of our  stainless steel cooktops works in any kitchen, with both curved and flat designes to best suit your preference. Available on 1, 2, 4, and 5-burner cooktops from 12" to 34" wide.
Painted Enamel
Our 5-burner model is available in a variety of finishes to best suit your design aesthetic. Our white GC5271W comes in a polished enamel, offering a unique contrast between the clean white finish and black cast iron grates. The GC5272B features a black matte finish, a textured look many home designers love.
Continuous Cast Iron Grates
The rugged durability of cast iron is ideal for holding heavy pots and pans, while the continuous design makes it easy to slide your cookware from one burner to another. The grates are specially designed to best suit each cooktop's style, with a flat design on the squarer gas-on-glass models and an angular fit on our curved gas cooktops.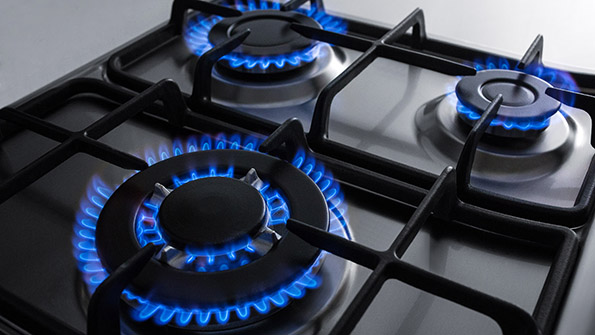 Sealed Sabaf Burners
Enjoy more control over your cooking with the tested quality of Sabaf burners. The sealed design offers a cleaner cooking experience, with no openings to trap food. With Sabaf burners, you can adjust the flame with more precision to give the proper amount of heat to each dish. All GC cooktops are equipped with thermocouple flame failure protection for additional safety, ensuring the gas will turn off if the flame is accidentally extinguished.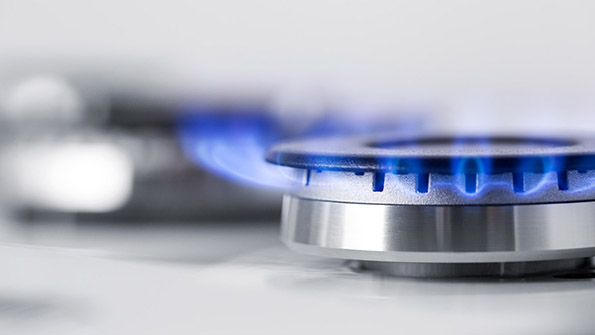 Wok Ring
Summit's five-burner GC gas cooktops all include a removable wok stand. Constructed from cast iron, this stand sits on the center 11,000 BTU dual flame ring burner to offer more even heating for stir fry and other common wok-based dishes.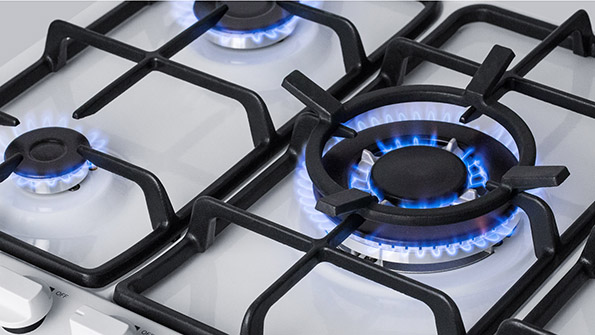 Matching Gas Wall Ovens
Available now in 27" and 30" widths, our Made In Italy line includes premium wall ovens in stainless steel. All models are convertible for natural gas or LP connections and feature large 3 cu.ft. interiors with a bake, broil, and convection setting. Learn More>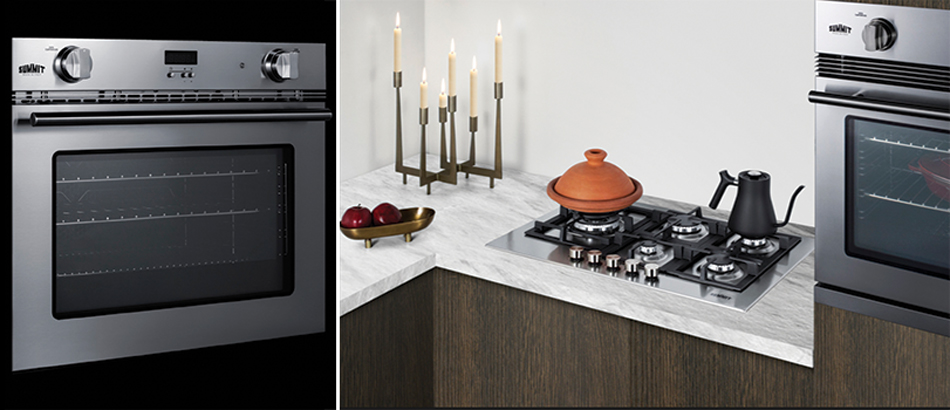 Sealed Burner Gas Cooktops Made In Italy