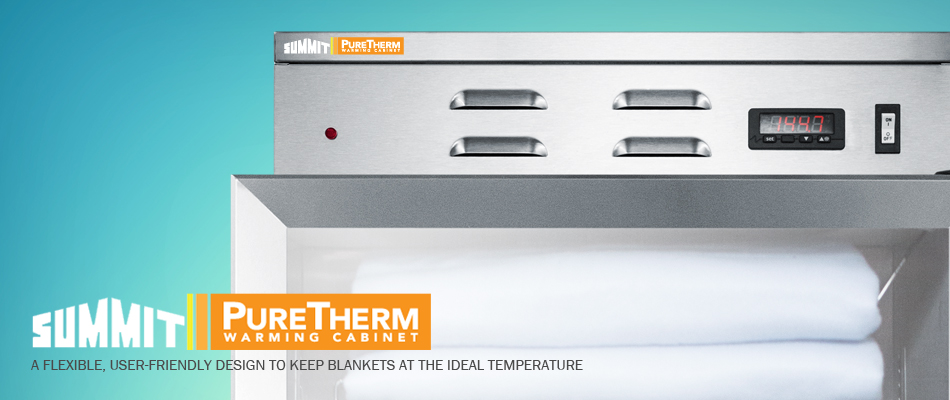 PureTherm By Summit Appliance Offers Flexible, User-Friendly Warming Cabinets
Comfort is key with Summit PureTherm's line of blanket warmers. Designed for easy, stress-free operation, our blanket warmers offer flexible storage in slim-fitting footprints designed and constructed in the USA. Choose from four different popular sizes to find the right solution for your facility, all custom-built in our New York factory for quality performance.
All models include double pane tempered glass doors that offer full interior visibility with storage down to the floor. Digital controls ensure easy temperature management. PureTherm blanket warmers are designed to operate between 90 and 140ºF. The digital thermostats include large LED temperature readouts to make it easy for your staff to monitor the material.
For ordering information, contact our product specialists at 718-893-3900 ext. 508.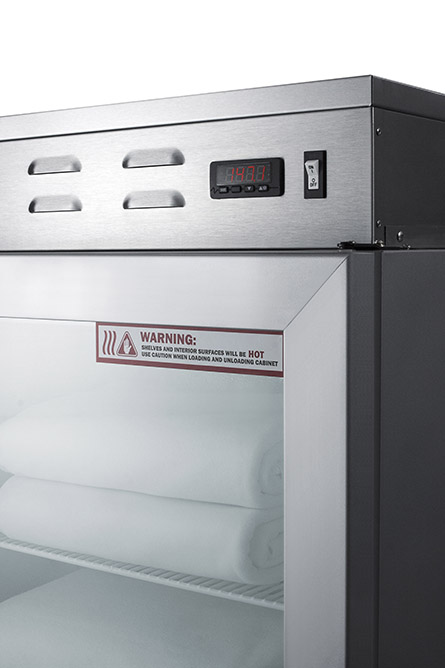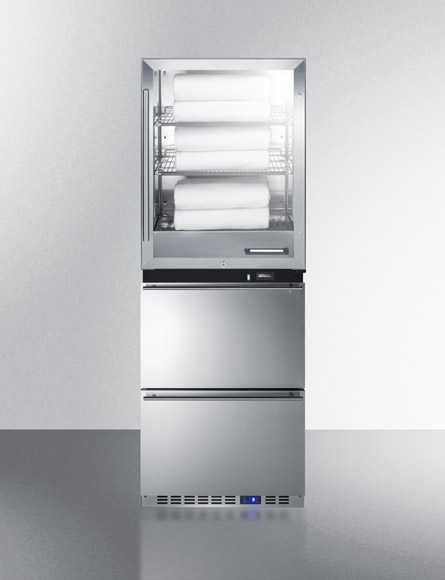 Combination Warming & Cooling Cabinets For Space Savings
Make the most out of your facility's floor space with PureTherm's combination refrigerator/blanket warmer. Model PHC61G-SCR610BLSTACK combines our commercial ENERGY STAR qualified beverage center with our 5 cu.ft. blanket warmer, creating a stackable set that meets both your heating and cooling needs.
Both units feature stainless steel interiors for durability and improved sanitation, with double pane tempered glass doors that provide a full view of the interiors. These units include keyed locks and reversible doors, making it easy to accommodate any setting.
FRBW52D Combination frost-free drawer freezer and glass door warming cabinet
Blanket Warmers By Summit PureTherm