Copper-Based Kitchen Options
Your First Line Against Bacteria
In the wake of the COVID-19 outbreak, there is renewed interest in equipment designed with copper, including copper handles, sinks, countertops, and more. Now, you may be asking why? Why would I care about copper-accented appliances?

Simply put: copper is one of the most effective antimicrobial metals in use today, and has been shown to kill Coronavirus in four hours. Felix Storch, Inc, is proud to now offer handles made of untreated copper on many of its Accucold and Summit branded products, including a range of choices for healthcare facilities, breakroom areas, vaccine and pharmaceutical storage, and other applications

View All-Refrigerators

View All-Freezers

View Refrigerator-Freezers

Additional choices can be custom-built to meet your needs. Contact us to find the perfect fit!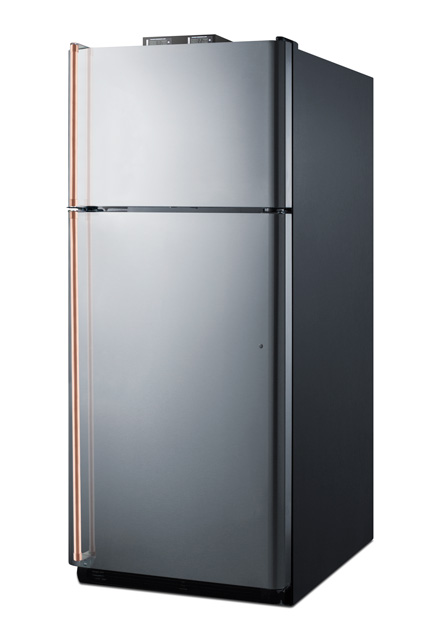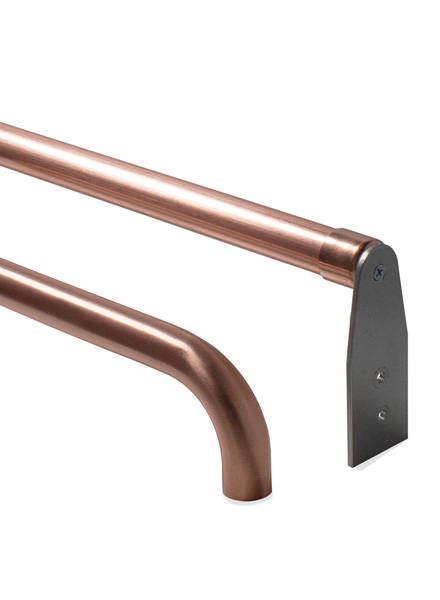 Copper the Anti-Microbial
Copper abides by the oligodynamic effect, which is to say that it has a biocidal effect common in metals, especially heavy metals (e.g. copper and silver). These metals have an "active substance that is intended to destroy, deter, render harmless, prevent the action of, or otherwise exert a controlling effect on harmful or undesired organisms" ("What is a Biocidal Product?"). Thus, these metals, copper in this case, actively works as a deterrent to bacteria and similar organisms killing them in a much faster timeframe. For example, a study found that copper killed Salmonella bacteria in 4 hours, MRSA bacteria in 45 minutes, and the bacteria that can lead to pneumonia in 60 minutes. A study was also conducted in three intensive care units that showed a 83% reduction in bacteria on surfaces and a 58% reduction in infection rates compared to those without copper-based fixtures.

Copper bacteria-killing properties then can be applied to your equipment. Like similar studies in other spaces, copper has been shown to kill bacteria in kitchens, making it a reliable safe haven compared to stainless steel, which takes longer to kill harmful bacteria. This could include a copper sink, copper handles, copper countertops, and similar kitchen options. In addition to fighting bacteria, copper is durable and stylish. One downside to using copper, however, could be that it loses some of its shine when used regularly compared to stainless steel.
Different Color, Same Bacteria-Fighting Power
As copper oxidizes - that is to say as it's more touched and wiped down - it will eventually turn a greenish hue, which is the characteristic color of oxidized copper. Never fear as while its color may change, it continues to effectively kill microbes. But oxidation is not corrosion. The green patina of the outer layer of oxidized copper protects the pure copper beneath from corrosion and further oxidation. This is what makes copper ideal for its use in roofing and water pipes, and ideal in healthcare settings for high touch surfaces. Facilities, of course, should not rely on copper alone in lieu of sound disinfecting routines, but it's comforting to know that microbes left on a copper surface will be rendered harmless in hours.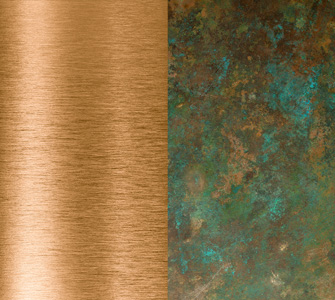 Regardless of choice, copper provides a smart option to fighting bacteria in kitchen spaces, and is proven to be faster in doing so than stainless steel. So, as you consider ways in which to protect from COVID-19, and bacteria in general, consider accenting your equipment with copper to help fight bacteria in style.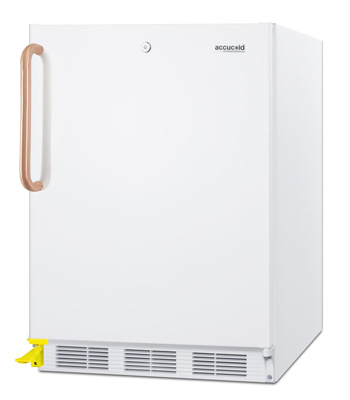 More Options For Fewer Germs:
Step-To-Open Door Pedal
Our new door pedal allows hands-free access for an extra layer of protection in high traffic environments. Available on most Summit and Accucold 20" and 24" wide undercounter units, this factory-installed mechanism requires a gentle step to open the door.

Add option "STO" to select units, or learn more here





Copper-Accented Refrigerators & Freezers